It's natural for investors to ask how apartments have held-up during the pandemic. In normal times it's hard to provide a useful answer given the idiosyncrasies of local markets. But over the past year, factors such as where the property is located (gateway coastal city vs. smaller sunbelt market), the level of rent charged, and the type of building (high rise vs. garden vs. townhome) have mattered significantly.
A recent article by RealPage describes the wide range of outcomes across different neighborhoods within the same markets over the past year. For example, some markets within the Washington, DC metro area saw rents fall more than 20%, while less expensive suburban metros around the city saw rent increases above 10%. Among individual markets, there's a nearly 30 percentage point difference between the largest increases and the steepest decreases in rents over the pandemic.
They specifically cite Atlanta as a standout market over the past year, with its southern suburbs taking six of the top ten spots for rent growth over the past year. Investors in our Retreat at Stone Mountain deal will be pleased to see Stone Mountain included in the list, posting a 13.3% increase in annual effective asking rent growth.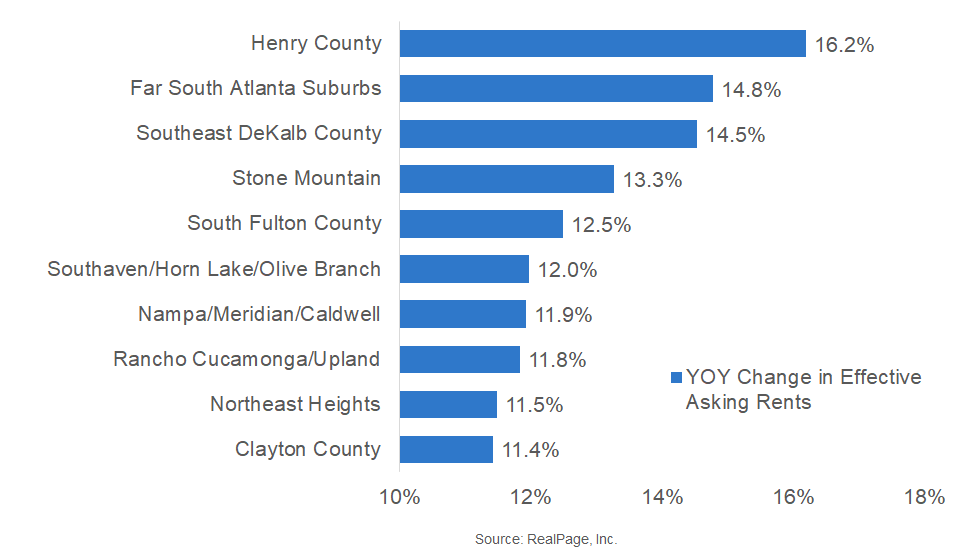 For more, you can see the RealPage Atlanta data here.