Looking at the macro environment, we're struck by how much has changed since last month's comments.
In early October it seemed a foregone conclusion that we'd soon face our first recession since the Global Financial Crisis (GFC). Capital markets couldn't have been more clear in their signals: bond yields were collapsing, the yield curve had inverted, credit spreads began to widen, and stock market volatility increased.
For those less familiar with this stuff, it was simply the market's way of warning that tough times lay ahead.
Only a few weeks later global equity markets have rallied to new all-time highs, the yield curve has steepened, and rates have begun to normalize (bond yields have risen). Looking underneath the headline data, more economically sensitive value stocks led the way.
These episodes are important reminders that nobody KNOWS what the economy will do. And even if they did, they still wouldn't KNOW how the capital markets would respond. The complexity of these systems is mind-boggling.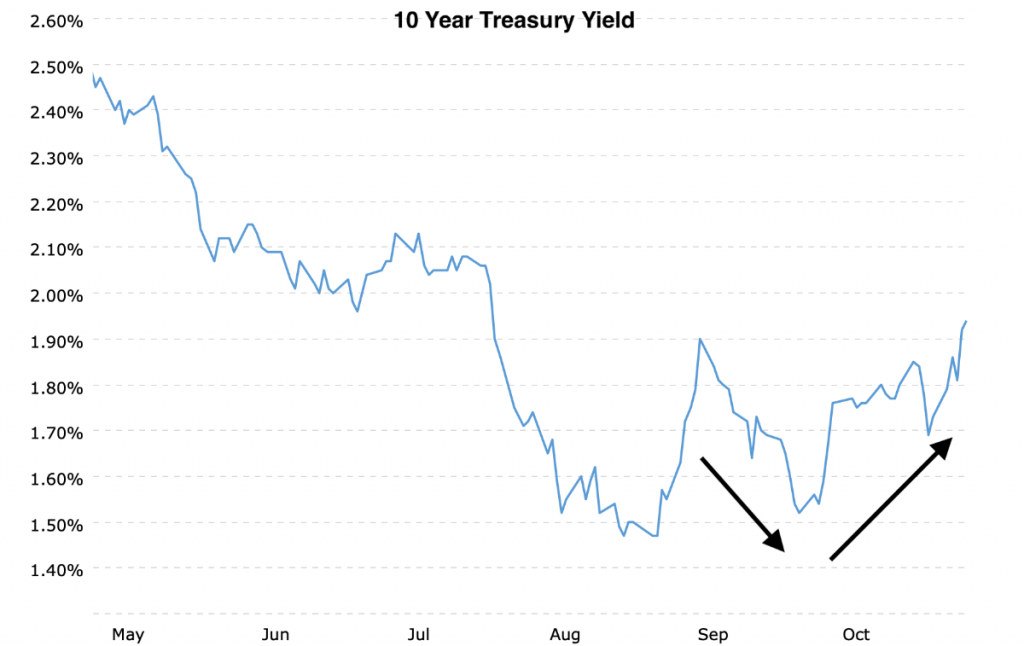 Institutions and family offices have been increasing their real estate exposure recently, despite higher prices. It's not the allocation itself that catches our attention. The average portfolio exposure to real estate private equity was roughly 10%, not 100%. It's the directional change that interests us. With nearly all assets around the world close to all-time highs, the most sophisticated investors are increasing their exposure to real estate.
Most individual investors understand the basics of diversification. Yet how many have directly invested in real estate private equity? And how many assume that REITs offer the diversification they're counting on?
Again, the point is that we don't KNOW what the economy or the market has in store for us. And we're humble enough to admit it.
But we DO BELIEVE that investors should have some exposure to direct, passive investments in real estate private equity if only for the benefits of diversification.
We also happen to love the other benefits of the asset class too (cash flow/income, friendly leverage, depreciation tax shield, inflation hedge, principal reduction…). And that's in addition to the megatrends driving demand and the structural constraints on supply.
If you'd like to navigate this space but don't know where to start, we can help.
We work with our clients to access the many benefits of directly owning real estate.