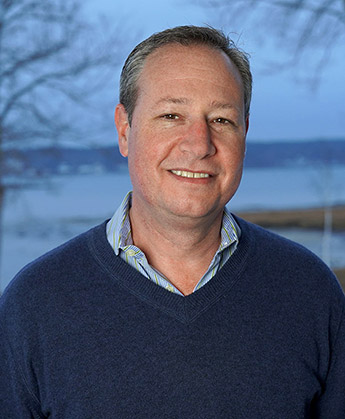 Hi! My name is David Gerber.
I believe too many individual investors have missed out on the many benefits of investing in apartments, both with taxable funds, and in their retirement accounts.
There are plenty of good reasons people haven't done more in this area. Where do you start? What markets are attractive? Where do you find experienced operators?
The good news is that a trusted partner like Cove Investments can help you navigate this process.
If this is new to you, don't worry. I've spent more than 25 years in the professional investment community as an equity analyst and portfolio manager at a large mutual fund company, and as an institutional equity salesperson for one of the world's largest investment banks. I've even earned the Charted Financial Analyst designation. Yet, it has only been in recent years that I stumbled upon passive apartment investments, and I've already partnered on transactions of >550 total units and >$30 million in total deal value.
As I shared what I learned with other sophisticated investors, I realized I wasn't alone. Most limited their portfolios to stocks, bonds, and cash. Too many failed to diversify sufficiently into direct real estate.
Some do have exposure to real estate in their portfolios, but they pay hefty fees to massive institutions forced to compete for very large projects. That must be a very crowded (and efficient) space. Think about it. If you have $10 billion to put to work, can you waste your time on a $15 million apartment complex?
I think you'll find the asset class attractive and conservative as a tax-shielded source of cash flow and diversification. I partner with conservative operators with the necessary experience in evaluating opportunities, securing attractive long-term financing, and managing the assets.
Targeted total returns for these investments are currently ~100% over 5-7 years, with a 7-8% annual preferred return paid either monthly or quarterly. Depreciation ensures that very little, if any, of that annual income is taxable as current income.
Preservation of capital is a priority, and the volatility is far less than public market alternatives.
Unlike more speculative segments within real estate, apartments have historically held-up well in recessions. It makes sense. When times get tough, more people trade down from expensive luxury apartments or single-family homes to B/C class apartment buildings, which are exactly the types of apartments we target.
Even in the great recession of 2008-2009, defaults in multi-family barely registered. Rents actually increased! When properly financed with long-term debt, apartment investors continue to collect their cash flow while waiting for a more opportune time to sell their property.
I hope you'll continue to read more posts from my blog or glance at my monthly newsletter.
Would you or someone you know like to learn more or discuss examples of recent opportunities? If so, please email me at david@coveinvestments.com or book a spot on my calendar using this link.